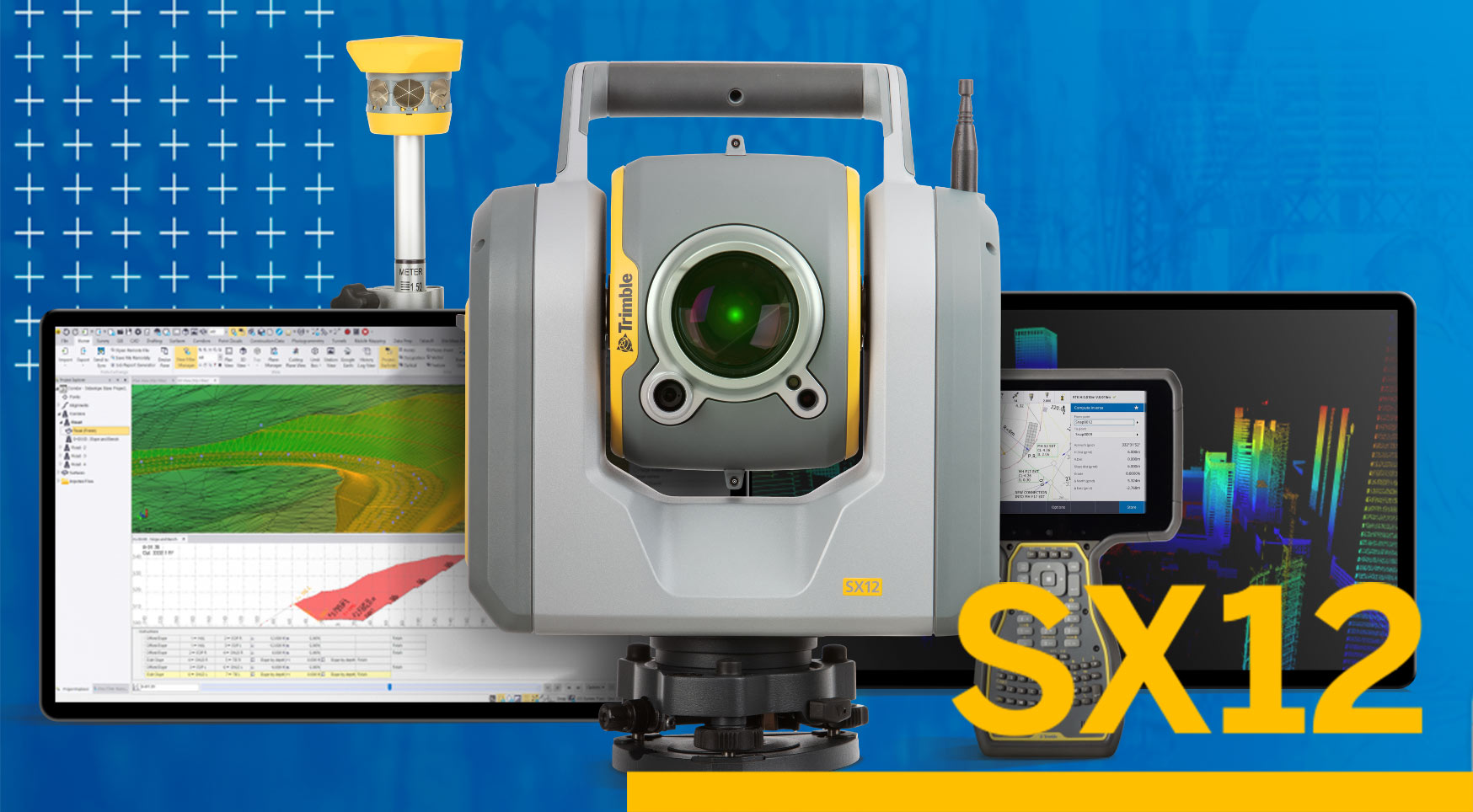 Trimble SX12 Scanning Total Station
The industry's most innovative solution for surveying, engineering, and scanning professionals.
Swiftly document every feature of a land title survey with a powerful combination of high accuracy surveying and 26,000 points-per-second 3D scanning. Capture the location of boundaries, buildings, easements and site improvements in a seamless process.
Trimble SX12 features at a glance
High accuracy total station, high quality scan data
1″ angular accuracy
1.5 mm scan range noise at 200 m
14 mm diameter EDM laser spot at 100 m
Vivid, eye-safe laser pointer
Green and focusable, this laser pointer is exceptionally small, bright, and still eye safe
3 mm diameter laser pointer spot at 50 m
Quick data capture, even at long range
26.6 kHz scan measurement rate, up to 600 m
1.6 s total station measuring time in prism mode
1.2 s total station measuring time in DR mode
Simple navigation and documentation with Trimble VISION™ camera system
Three integrated and calibrated cameras in the telescope
Monsen Engineering Solutions
Salt Lake  |  Reno  | Las Vegas
800.821.0672