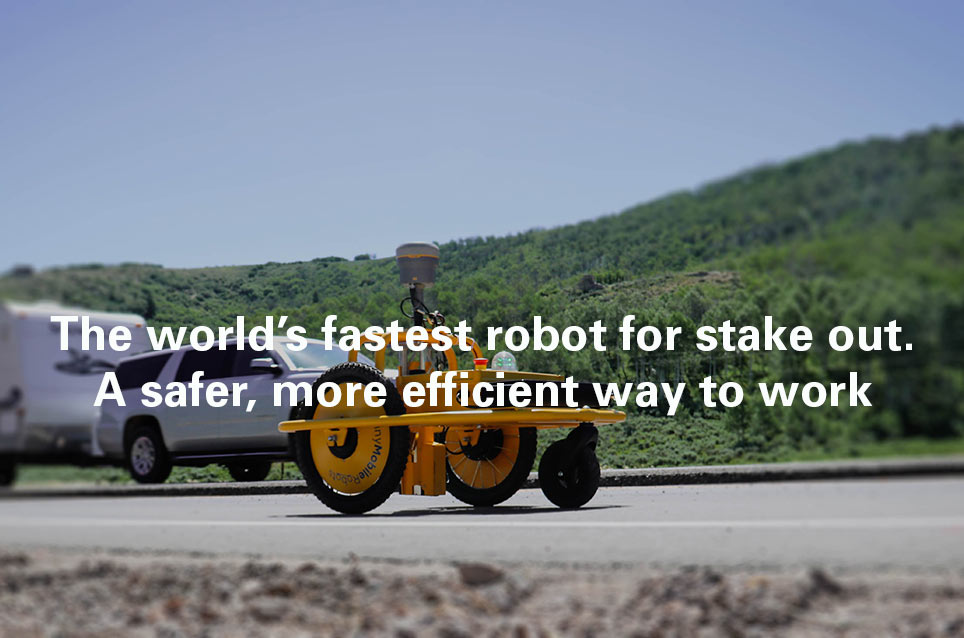 The world's fastest robot for stakeout. A safer, more efficient way to work.
When you add the TinySurveyor robot from TinyMobileRobots to your workforce, you will increase your crew's efficiency and safety while doing stakeout or road striping. Simply, upload your CSV or DXF layout design into the robot through its USB port and off it goes. Also, by using your existing GNSS equipment and connecting to a total station you can obtain height measurements.
The TinySurveyor is particularly helpful with pre-marking road lines. The robot drives autonomously while painting highly accurate defined points. These points have an accuracy between 1 and 2 cm. Not to mention that the TinySurveyor can work for up to 8 continual hours on a fully charged battery! You're crews are going to love it.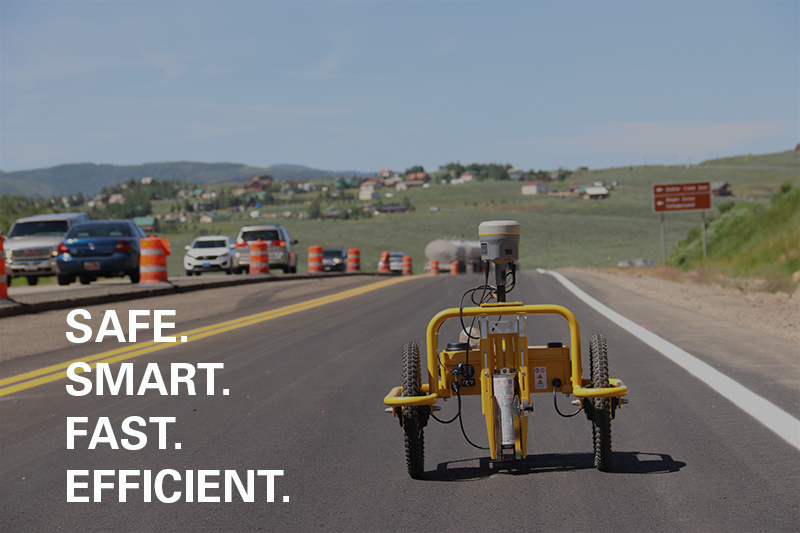 Weatherproof
Long-range remote controller
Reads data from USB stick
Increases personnel safety
Works for eight hours on one battery charge
Integrates with your existing GNSS receiver
Tested with Topcon, Trimble and Leica
Automatically marks points and lines
Supports common data formats
Integrates with total station for height measurements
Use your existing GNSS 
The TinySurveyor integrates with your GNSS receiver. It is able to interface with any GNSS equipment to provide positioning information.
Supports common data formats
Upload a line design in standard CSV or DXF format to the robot via a USB key and the system is ready to work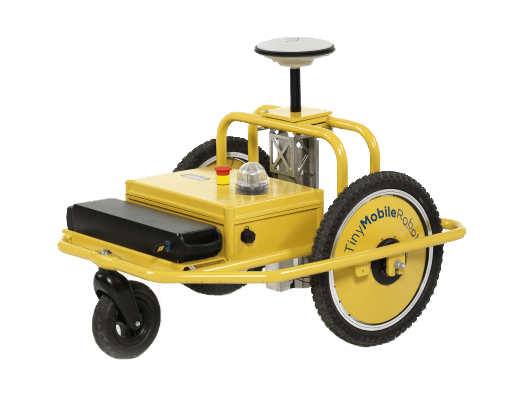 Full integration
The TinySurveyor has been tested with leading equipment manufacturers such as Topcon, Trimble and Leica to guarantee the best possible integration.
High-precision stake out
For further precision and accuracy, the robot integrates with a total station for height measurements.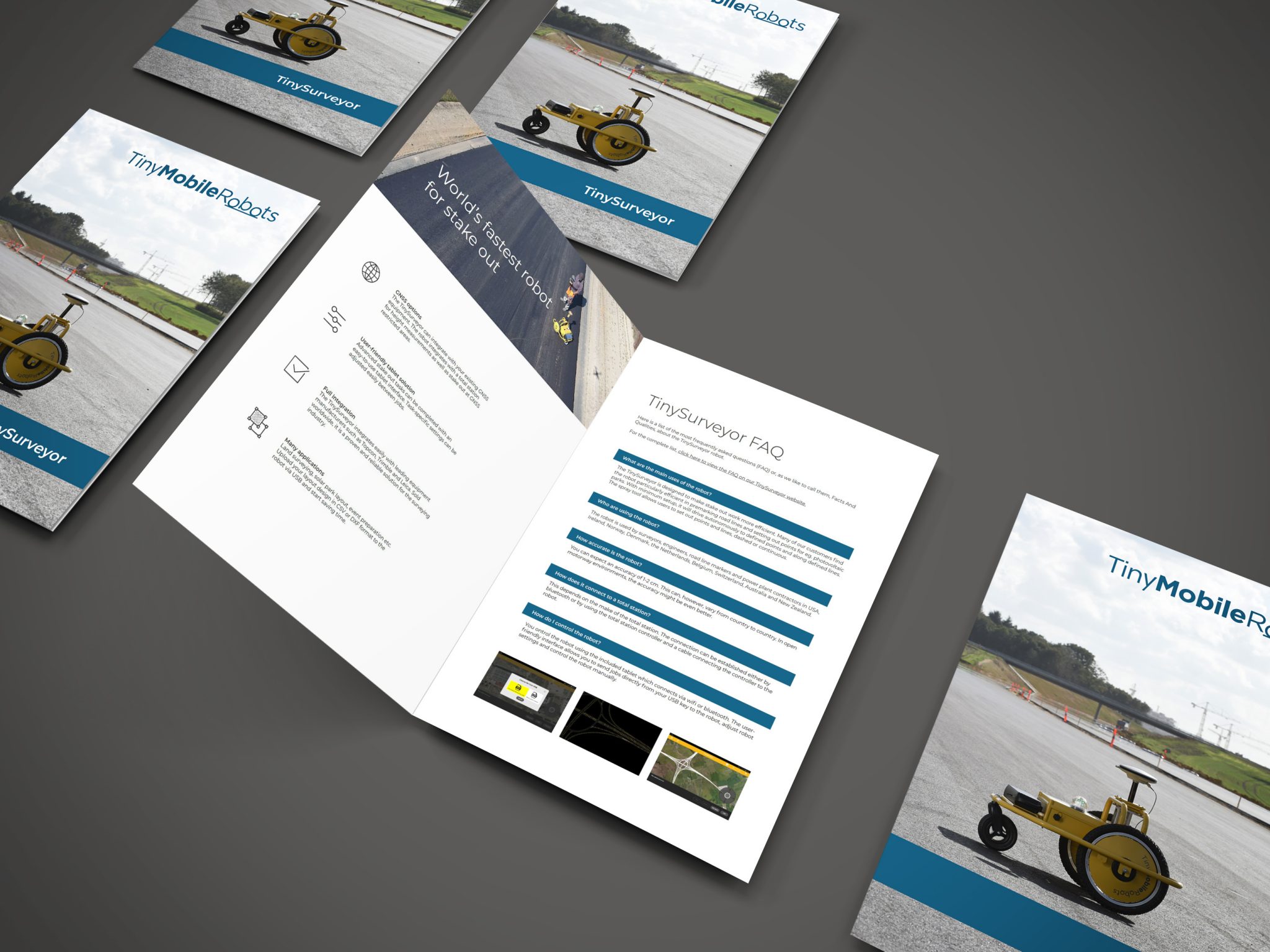 TinySurveyor holds a lot of potential for the professional surveying and construction industry.
In this brochure, you will get a short introduction, top FAQ list, use cases and more
User-friendly and powerful tablet solution
User-friendly tablet solution

Complete robot control when working

Scale, move and rotate jobs directly from the job site

Offset points and lines from the tablet

Fast, reliable and repeatable markings and measurements

Long-range control available for remote job sites
See how Austin Bridge & Road utilizes advanced robotic software and artificial intelligence to deliver high-precision markings.
18 kg / 40 lbs excluding battery
4 km/h / 2.5 mph max. marking speed
Contact our TinyRobots Team using the form below or find your nearest rep on the map.
Monsen Engineering Solutions
Salt Lake  |  Reno  | Las Vegas
800.821.0672