Large Format Repair and Technical Support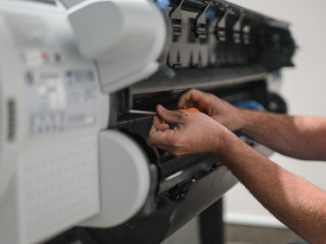 Our Large Format Technicians:
Darick Sparks in Salt Lake City, UT
(801) 531-6505
Jordan Grill in Las Vegas, NV
(702) 220-6505
Monsen Engineering is proud to offer Factory Trained service technicians to maintain your HP, Canon, and Replicator scanners, plotters, and copiers!
Our technicians are cross trained to provide service on all your equipment during the same call! That means cost savings to you!
Call us today to schedule your appointment or fill out the repair form below.
(800) 821-0672

Contact our Printer Support Team
Monsen Engineering Solutions
Salt Lake  |  Reno  | Las Vegas
800.821.0672